A Safety Management System (SMS) is core to any Safety Program and fundamental to providing evidential support to any safety case claims. The importance of a comprehensive SMS, as a significant element of delivering safe systems, is reflected in most onshore and offshore regulations covering dangerous goods or hazardous chemicals, and contemporary supporting standards. As well as setting a foundation for any safety claims, an SMS provides the basis for ongoing operational safety management activities, and is an important part of ensuring continued compliance with safety objectives. It also fulfils the need to demonstrate continuous improvement.
AMOG can help with the implementation and operation of a SMS and can assist in:
Defining Policies and Plans

Developing Safety Guidelines, Procedures and 
Forms 

Defining Safety Policies and Processes 

Defining Roles and Responsibilities
Nurturing the Safety Culture (Employee Involvement)
Legislative Compliance Claims
Defining Safety Critical Elements and Performance Standards
Verification Schemes

Integration of related Risk Management Activities


Integration of Safety into Change Control Processes

Producing Hazard Tracking (Registers/Logs)

Incident Reporting and Investigation
Auditing and Measuring Performance

Employee Competency and Training

Constructing Safety Management Plans

Safety Case Documentation Production

Emergency Response Plans

Quality Assurance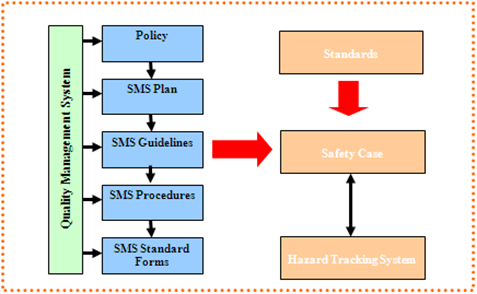 AMOG has extensive experience in establishing Safety Management Systems, auditing for compliance and for continuous improvements, and managing day-to-day safe operations.