As an island nation, Australia's ports and wharves are strategically critical infrastructure, serving two key and vital purposes; the economically indispensable junctions for global supply chains, and homes to the seafaring assets essential for our country and coastline's sovereign defence. There are more than 70+ ports around Australia for both imports and exports and, according to Ports Australia, AUD$1.2 billion of trade (98%) moves through Australian ports every day. Throughput in Australian ports covers general, bulk, and container cargo, as well as motor vehicles. Vessels that visit the ports are largely commercial though also include navy (HMAS and visiting navy), as well as cruise vessels and ferries. They generally spend 2 to 48 hours alongside, with the exception of navy and cruise ships, which often spend longer.

Despite such an essential role, port and wharf infrastructure, subjected to harsh marine conditions, often has little redundancy and requires significant capital investment for repair and replacement. These capital costs are often amortised over very long service lives to even enable the initial capital investment. Maintaining their integrity and capacity throughout their planned life (and beyond) is therefore of paramount importance.
WharfWise is a flexible monitoring solution that provides independent diagnostics, validation, and oversight on the performance of critical wharf infrastructure. It provides real-time load monitoring through an online interface, with automated notifications and alarms to alert operators when load conditions are approaching or exceeding preset thresholds. AMOG, in partnership with remote monitoring specialists Omniflex, can supply WharfWise for new or existing port infrastructure as a turnkey monitoring solution.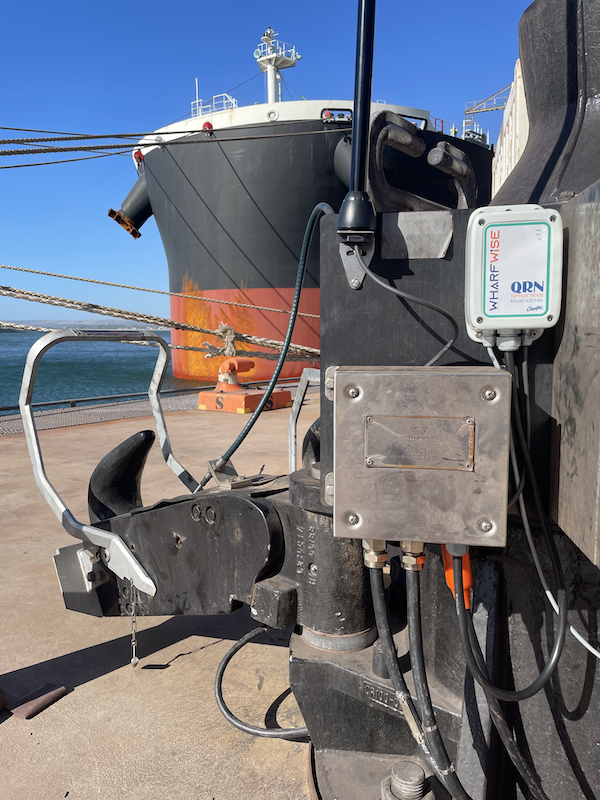 AMOG's technology is being supported by METS Ignited, to accelerate commercial adoption through a Collaboration Funding Grant for robotics and automation. For more information on SensaWise, LoadWise and WharfWise visit sensawise.com.